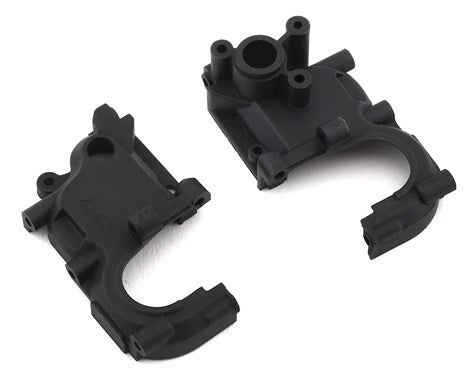 Yokomo YZ-2 LC Tranny Case (for Carpet/Astroturf)
This is the optional Yokomo LC Tranny Case for high-bite applications, such as carpet and astroturf. The LC (Laydown Carpet) gear box is intended for use with the YZ-2 series and YZ-2T.
By lowering the overall center of gravity and mounting the motor on the front side, it demonstrates high performance on high grip road surfaces; get quick steering characteristics while preventing the high side. In addition, the differential height adjustment is possible by holding both sides of the differential with the height adapter. The gearbox structure is also divided into three, which makes it easier to access the differential than before, greatly improving maintainability.
The racing track YZ-2T can be replaced as it is, and other YZ-2 series can be converted by using the following parts: (Parts required for installation on off-road buggy YZ-2 series - except YZ-2T)
YOKZ2-118T: Battery Holder / Radio Tray
YOKZ2-302CT: Gearbox Cap / Differential Height Adapter
YOKZ2-304T: Aluminum Motor Mount
YOKZ2-300RFT: Aluminum Rear Suspension Mount (front side)