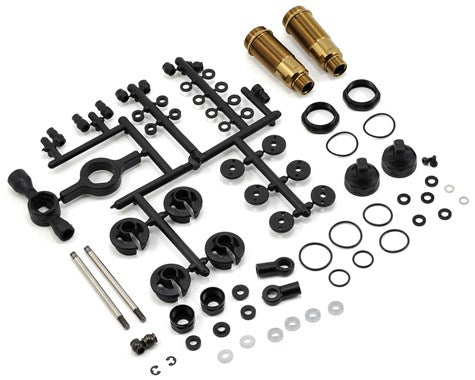 Yokomo Rear X33 Shock Set
This is a replacement Yokomo Rear X33 Shock Set. These shocks include the necessary parts to assemble two complete shocks, minus shock springs and shock oil.
These shocks are used on the rear of the YZ-2 and have been improved with a high rigidity 3.3mm thick shock shaft and use x-section o-rings for enhanced sealing with less friction on the shaft.