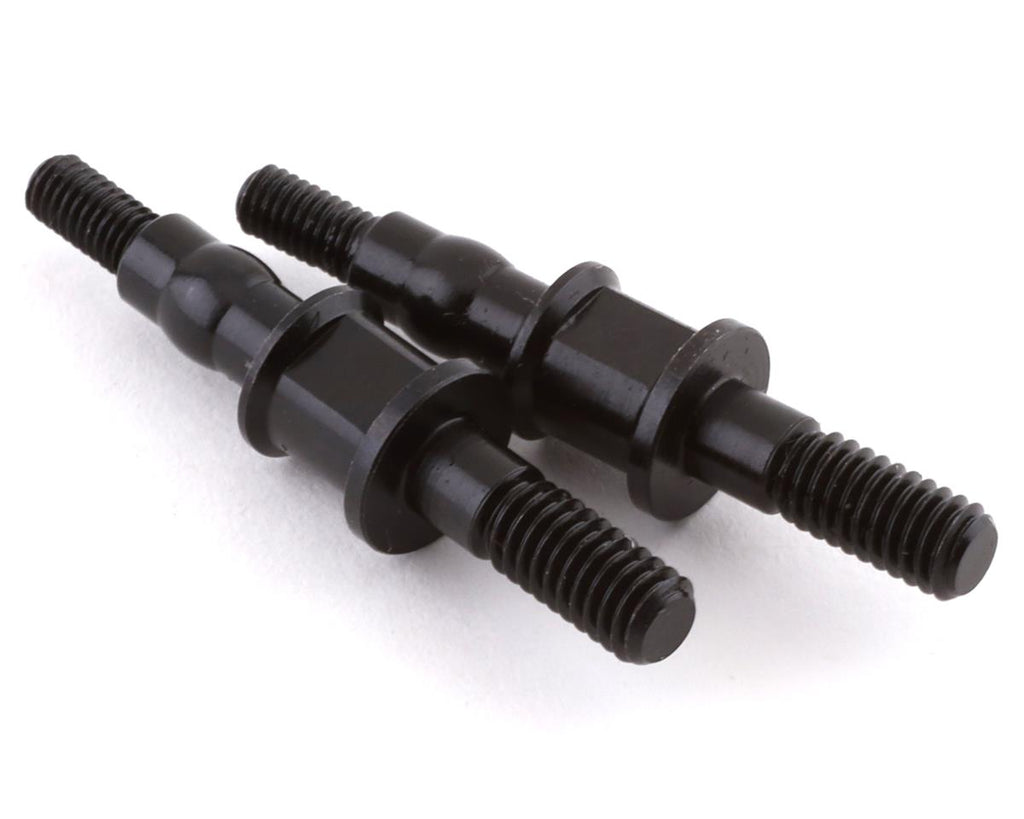 Tekno RC Shock Standoffs (2) (Requires TKR8730)
Tekno RC Shock Standoffs allow the shock to only pivot between the standoff and bushing, moving the wear surface to the bushing itself and increasing the life of the cap. 
Must be used with TKR8730 shock bushings.
Features:
Reduced shock cap wear

Extended length shock tower mounting posts

Keyed surface that can be used with Tekno 5mm wrench (TKR1103)

Made from high-quality steel

Fits all Tekno RC 1/8th scale vehicles as well as the MT410 and SCT410

Must be used with keyed shock bushings (TKR8730)
Vehicle Compatibility
TKR8727 - Shock Standoffs (2pcs, requires TKR8730) is included with the ET48 2.0 kit and can be used as a replacement part for that vehicle.

This can be used with the EB48.2, EB48.3, EB48.4, EB48SL, ET48, ET48.3, MT410, NB48, NB48.3, NB48.4, NT48, NT48.3, SCT410 and SCT410.3 vehicles and should be a direct replacement for the stock part or used as a new feature. Please use the instruction manual for the kits listed to verify compatibility and no additional items are necessary before purchasing.