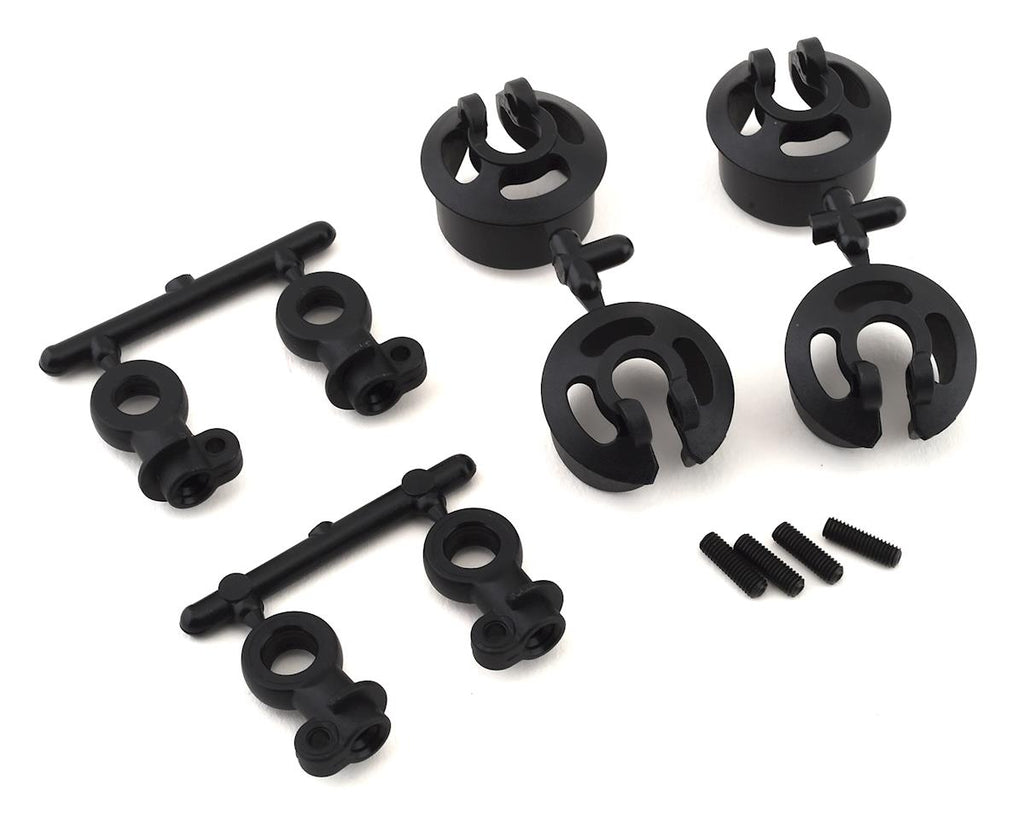 Tekno RC Large Radius Locking Shock Rod End & Spring Perch Set
The Tekno RC Large Radius Locking Shock Rod End & Spring Perch Set is an updated set for 16mm Tekno shocks. This set was designed to drastically increase the life of your shock boots. The spring perch has been redesigned with a large radius at the top of the slot where the perch slips over the shock shaft, eliminating a sharp edge that could quickly damage the shock boot. Less shock boot tearing means your shocks will be more consistent between rebuilds with less dirt and dust being allowed in, which also preserves the shock shafts and o-rings.
This updated spring perch set features the same tall spring perch design as the previous shock rod end and spring perch set (TKR6140B) and is made from the same durable composite plastic.
Note: Requires the use of captured shock boots (TKR6143, TKR6144, TKR6145).  Shock boots should be installed before the rod ends are attached to the shock shaft.
Features:
Large radius cutout to prolong shock boot life.
Locking design ensures you never pop or lose a spring.
No sacrifice in suspension up-travel.
More consistent suspension action.
Durable composite construction.
Extended length shock spring perch to help keep the spring in place.
Compatible with all Tekno RC 1/8th vehicles as well as the SCT410 and MT410.