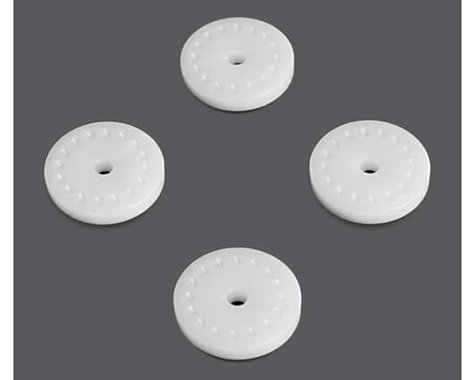 Tekno RC CNC Flat/Flat Shock Pistons (4) (Blank)
Tekno CNC Flat/Flat Shock Pistons are made from self lubricating Delrin material.

Utilizing a unique shape, these CNC pistons have 16 dimples machined to perfection that will allow you to position your holes evenly, and simplify the hole drilling process. These can be used with all Tekno RC and other vehicles that use 16mm bore shocks.