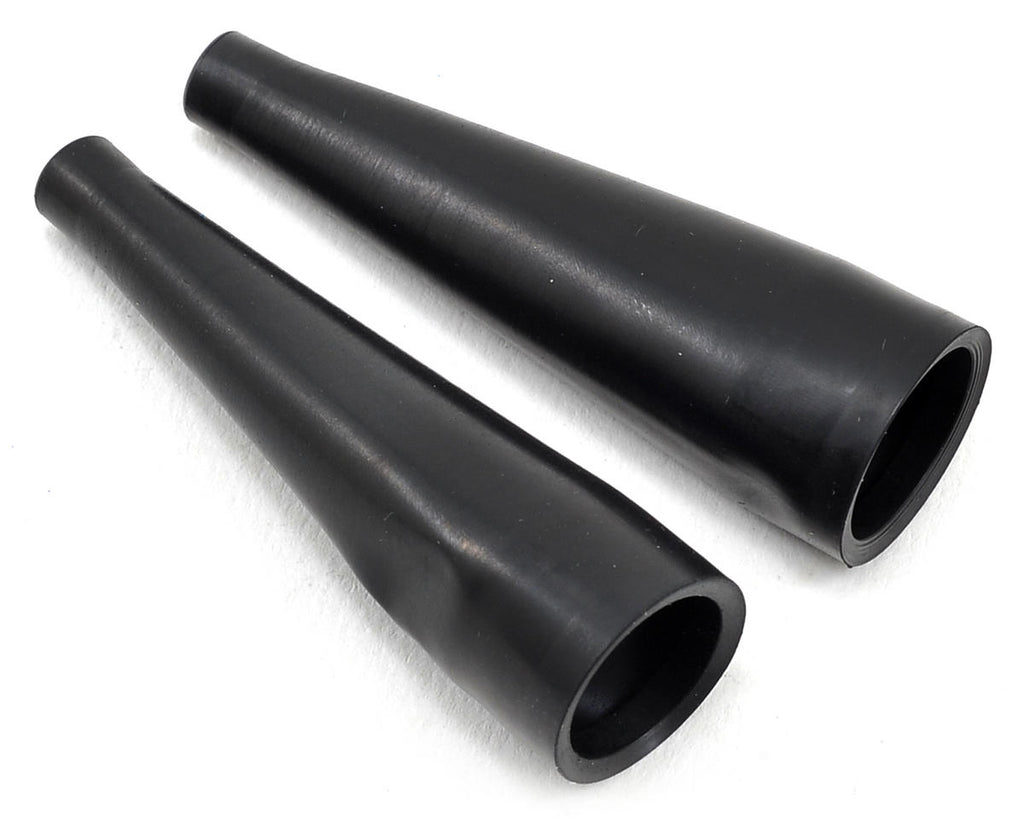 Tekno RC Captured Shock Boot Set (2) (X Long-137mm)
This is an optional Tekno RC X Long Length Captured Shock Boot Set. These shock boots are only compatible with the optional Tekno RC Locking Spring Perches (TKR6140)! These shock boots feature a captured design that will result in fewer ripped or torn boots while providing superior protection from dirt and debris. They allow the suspension to remain free and consistent without sacrificing up travel. They are a perfect length fit for their respective shock lengths and won't be caught or pinched in between the spring perch and rod end during installation.
Features:
Superior protection from dirt and debris
No sacrifice in suspension up travel or performance
More durable than traditional shock boots
Easier installation of spring and perch vs. traditional shock boots
Boot Applications:
TKR6143:
EB/NB/SCT410 Front  
TKR6144:
EB/NB/SCT410 Rear
TKR6144:
ET/NT Front
TKR6145:
ET/NT Rear
NOTE:
Must use with Tekno locking spring perches and rod ends (TKR6140)
The boots should be installed before attaching the shock rod end to the shock shaft.