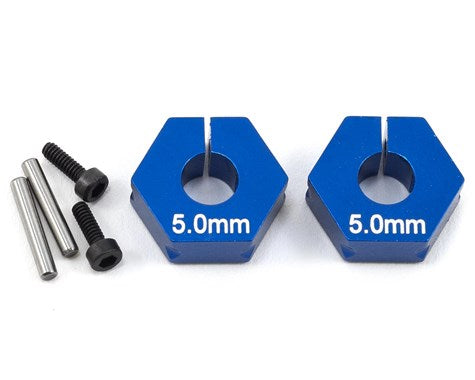 Team Associated 5.0mm Factory Team Aluminum Clamping Wheel Hex (2)
This is an optional Team Associated Factory Team 5.0mm Aluminum Clamping Rear Hex Set. These rear hexes are 4mm narrower than the stock hexes. Use these to narrow the rear track width, or combine with the ASC91608 rear arm mount to retain the stock width.
Features:
Use with B5M/T5M
Reduces vehicle width by 4mm from stock width
Recommended to use with ASC91608 Factory Team Rear Arm Mount
Note: Requires the use of the optional Team Associated HD Rear CVA Axle (ASC71019).