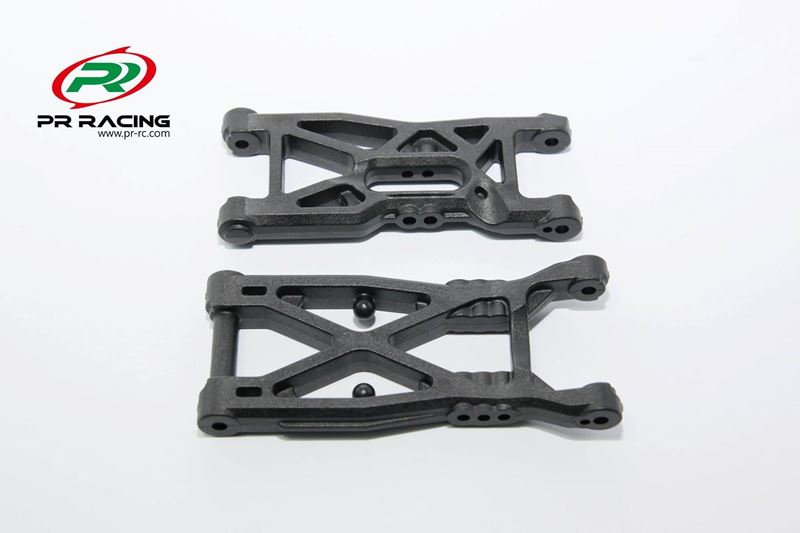 xPR Racing Gullwing Suspension Arm Set (4pcs)
This PR Racing gullwing suspension arm set (front & rear) is an option part set for the PRS1 V2 and V3 2wd buggy.
The gullwing design of the rear arms will help your car rotate better while cornering.  Back-to-back testing with a PRS1 V3 on a high grip, smooth track reduced overall run time by up to five (5) seconds.
The front arms are shortened very slightly over the stock arms to ensure your car is always a legal width when using certain tires (e.g., Schumacher Stagger Rib).  This will not have much effect (if any) on handling, but if you are concerned you can always use the stock front arms as only the rears are gullwing.
NOTE:  The stock screws that secure the arms to the hub assembly will NOT work with these arms.  Please order part number 80400016 if this is the first time you are ordering this arm set.