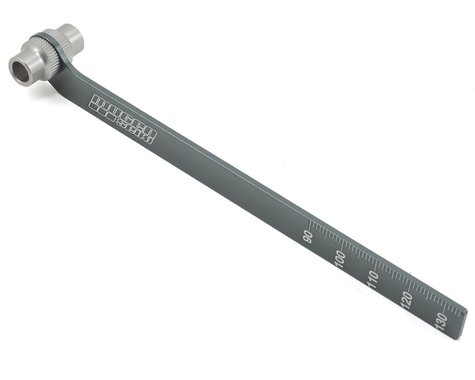 Mugen Seiki Rebound Stop Droop Gauge
The Mugen Seiki Rebound Stop (droop) Gauge features a scale on both sides that will allow you to check the shock length from 90mm to 135mm. Simply slide the cap over the nut that holds the shock in place, measure and adjust your droop screws as needed. Made from aluminum, anodized in distinctive Mugen gray, with white markings, this gauge is very easy to use and read.
Compatible with all 1/8 scale off road vehicles, this is a must have tool for any fan of Mugen 1/8 scale off road.