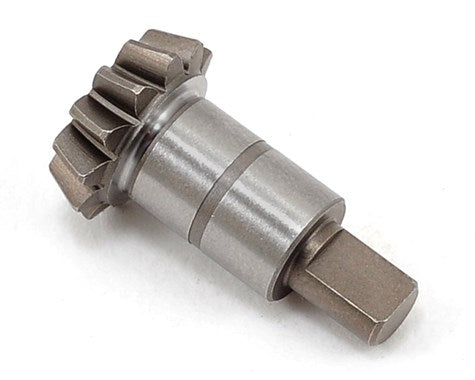 Mugen Seiki Bevel Gear (12T) (Used w/E2203)
This is an optional Mugen 12 Tooth Bevel Gear, and is intended for use with the Mugen MBX7 1/8 scale nitro buggy. This gear is used in conjunction with the optional Mugen 42 Tooth Conical Gear (MUGE2203) only!

With these optional gears, Mugen makes it possible to change the front/rear drive ratio. Simply install the optional 42 tooth conical gear and the optional 12 tooth bevel gear together in the rear gear box. Mugen recommends adding harder differential oil in the center differential when doing this, more than 7000 wt.