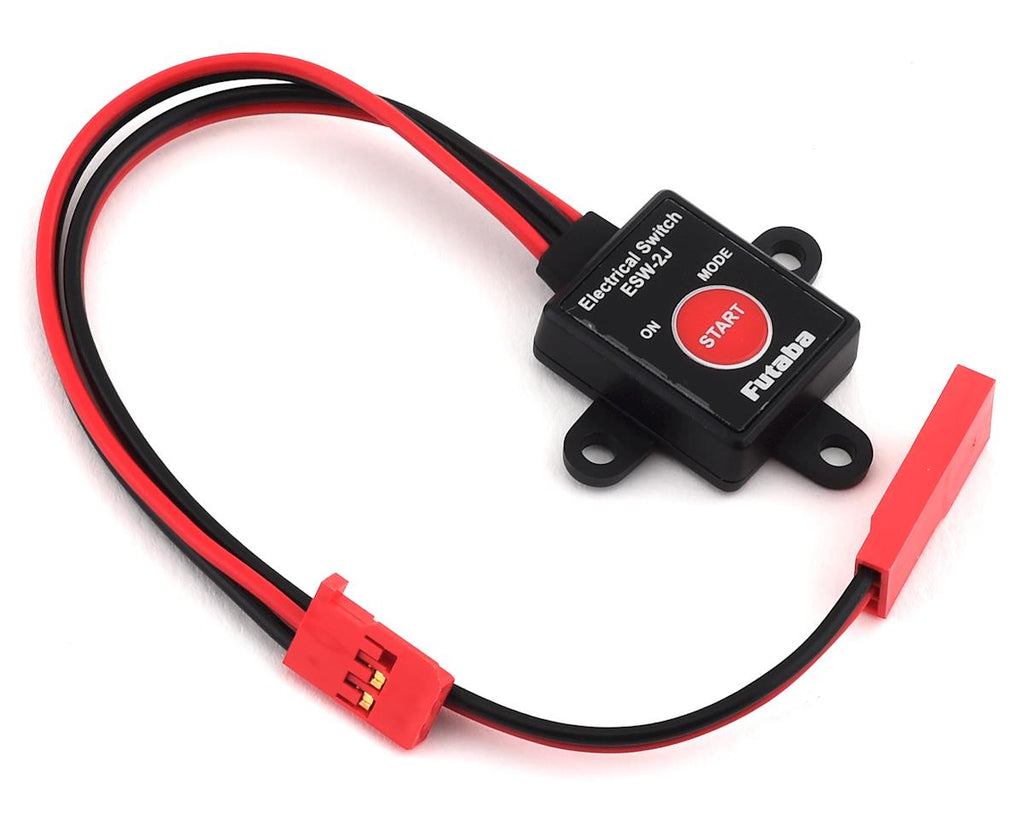 Futaba ESW-2J 10A Electronic Switch
The Futaba ESW-2J 10A Electronic Switch features FET circuitry that helps to create a more reliable switch option for nitro and gas powered models. An IP-64 rating helps avoid malfunctions and added circuit resistance due to moisture, mud or dust, and provides dramatically improved operation. Additionally, the switch can be programmed for NiMH, LiPo and LiFe battery cutoff modes helping to provide an additional level of protection for your model.
Features:

Electronic control type ON/OFF switch.
Less risk of switch failure
More resistant to mud and dust for dramatically improved swith reliability 
Mode selection for for LiPo/LiFe battery cut off
Possible to select OFF for cut off and automatic shut off function.
 Specifications:
Rated voltages: 4.8-7.6V
Maximum current: 15A
Continuous current: 10A
Dimensions: 20.4x14.6x7.6mm (Except for protrusion)
Cord length: Battery connection side: 180mm; Receiver side: 120mm