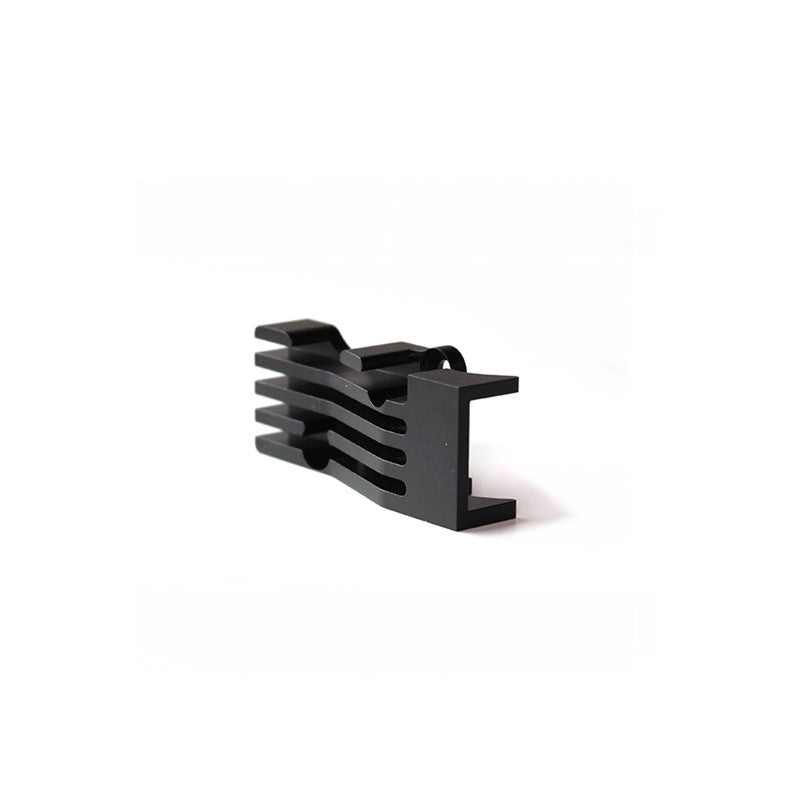 RB Innovations Transfer Port Heat Sink for Zenoah G320 Engine
This heat sink block mounts directly to the transfer port cover reducing overall engine temperatures. This heat sink features a scoop to allow maximum airflow over the heat sink fins to cool engine. It's completely machined from solid billet aluminum. This will mount to any 1/5th scale Zenoah G320RC engine on any 1/5th scale application including; HPI Baja 5B/T, Losi 5IVE & others

Allows stock linkage to connect with no issues.

Fits directly to Zenoah G320RC / G320PUM Cylinder Transfer Port Cover (Clutch Side)

Does NOT fit earlier Zenoah RC models! This heat sink is to be used for clutch side cover Zenoah part # 585727101

Features
CNC Machined from billet aircraft aluminum.
Integrated heat sink
Zenoah G320 engines.
Fits as direct fit to the stock parts.