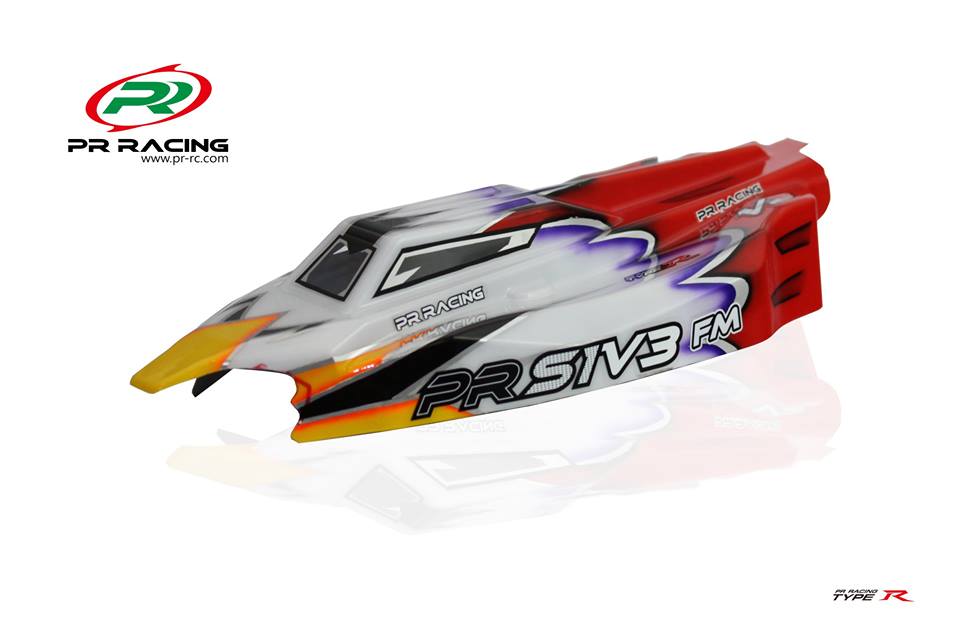 PR S1 V3 TYPE R (FM) Body, Window Masks, and Type R Sticker Set - unpainted
• Low-profile aerodynamic body
• Lightweight
• Reduces car roll
• Improves rotation
• Recommended for high-traction tracks
• Perfect fit

Designed for a perfect fit on the S1V3 buggy, this high-performance, aerodynamic body is designed by PR RACING to have a low-profile that is 35% lower than the stock shell. Made with lightweight, high-quality premium polycarbonate material, this shell reduces the roll of the car while improving rotation in corners on very-high-traction tracks. Features a streamlined shape for optimised air flow and smooth side-pods with a top central rib for increased stability.