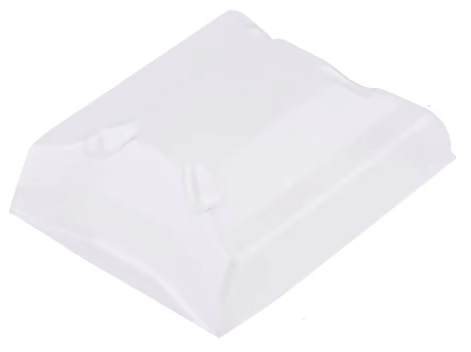 JConcepts B6.2/B6.2D Front Wing
The JConcepts B6.2/B6.2D Front Wing features a high-attack design with trim-able rear gurney options. A radical, edgy design which functions and compliments the Finnisher, Silencer, and Punisher body design includes elements and features fresh for the latest off-road conditions.
Fit/Finish
The wing attaches to the standard Team Associated front wing mount on the B6.2 which is mounted directly to the front shock tower. Cut lines are included for easy trimming while dimples are located on the wing itself to indicate where to mount to the wing on the vehicle. The leading center section of the wing has been formed into a unique V-shape to perfectly flow and maneuver around the camber links and tower or front shocks. Complete your aero package with JConcepts – World Proven Innovation and Design. 
Features:
Original JConcepts design

High-attack, V-angle wing design

Radical, edgy design

Light-weight and durable design

Trim lines and dimpled location for Team Associated front wing mount