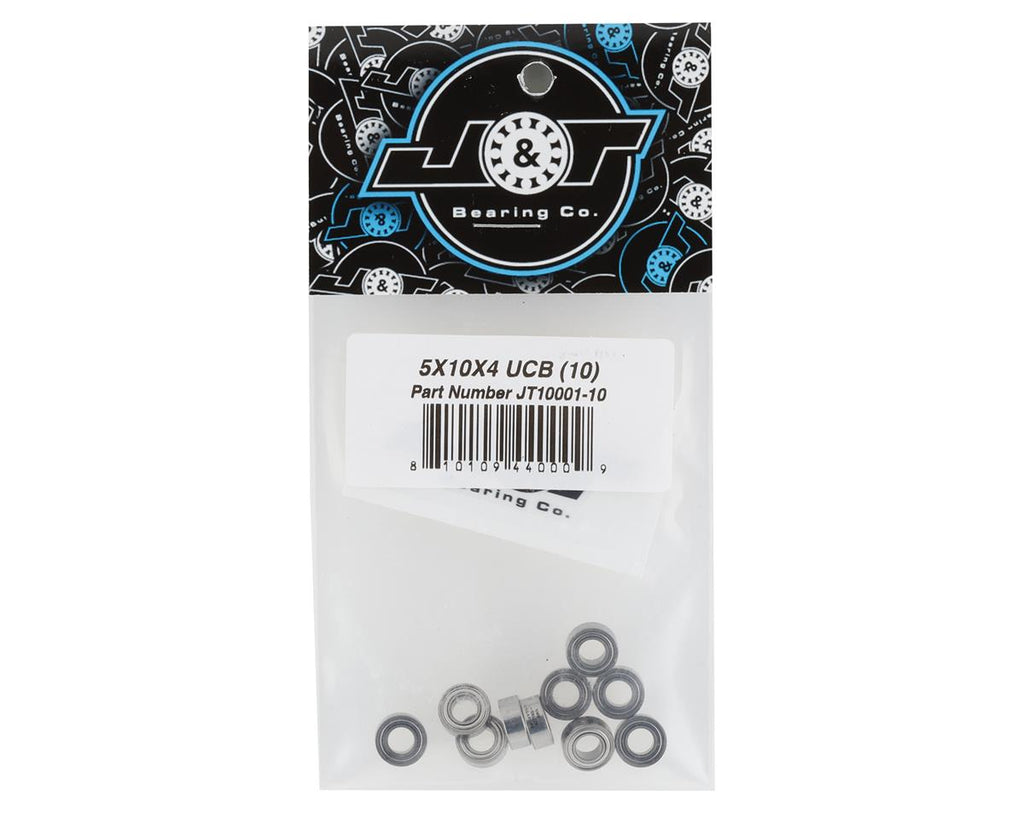 J&T Bearing Co. 5x10x4mm Ultimate Clutch Bearing (10)
J&T Bearing 5x10x4mm Ultimate Clutch Bearings feature a deeper groove in the bearing races, combined with a high temperature poly crown that allow them to better withstand the RPM's and temperatures of an 1/8 scale clutch. The components of the bearing are protected by no contact metal shields for long life and reduced friction. Package includes ten bearings.  
NOTE: J&T suggest blowing some of the excess grease out of the bearings with compressed air before installation.