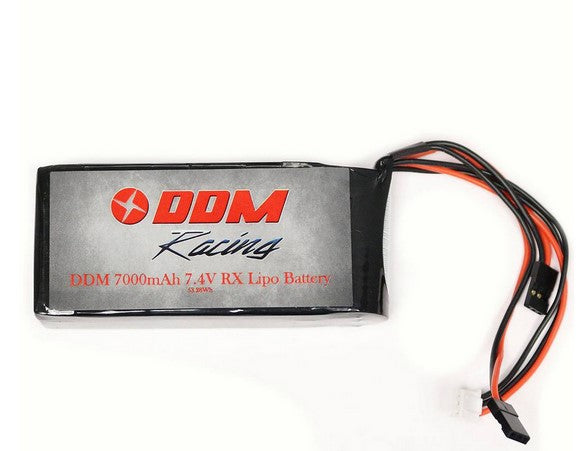 DDM Racing 7.4v 7000mAh LiPo RX Battery Pack
DDM Racing 7000 mAh LiPo receiver battery for the Kraken VEKTA, Losi 5IVE-T/Mini WRC, TLR 5IVE-B and RCMK XCR line of cars. Increase your run time over the original batteries with power to last. Features flexible 22 awg wire with a JR style servo connector and an XH type balance plug. There are two leads, one made to plug into your on/off switch and another for charging.
101mm x 45mm x 28mm
262 grams
Before use make sure that your receiver and electronics are LiPo/high voltage compatible. Use with non-compatible electronics may damage your receiver/servos. Requires a LiPo battery charger. When not in use for extended periods it is suggested that the battery is placed in "Storage Mode" with your LiPo charger.